New Vauxhall Grandland X vs Renault Kadjar vs Skoda Karoq
The sub-£25,000 family SUV market has a fresh contender: Vauxhall's Grandland X. Can the petrol version make an impression against the Renault Kadjar and Skoda Karoq?...
Behind the wheel
Driving position, visibility, build quality
You're unlikely to have any issues getting the seat and steering wheel into positions that work for you in any of our contenders. However, you'll find the Karoq has the most comfortable and supportive driver's seat, especially for longer journeys. The Kadjar's is squishier, but not so much so that it causes aches and pains on long trips and, as with the Karoq, you get adjustable lumbar support as standard to help prevent you from slouching.
Disappointingly, adjustable lumbar support isn't fitted on the Grandland X; to get it, you have to stump up £425 extra for 'ergonomic sports-style front seats'. That wouldn't be such a bitter pill to swallow were the uprated seats a big improvement in other respects, but they're so woefully short on side support that you find yourself wedging one elbow against the door and the other against the central armrest to stop yourself from sliding across the car through corners.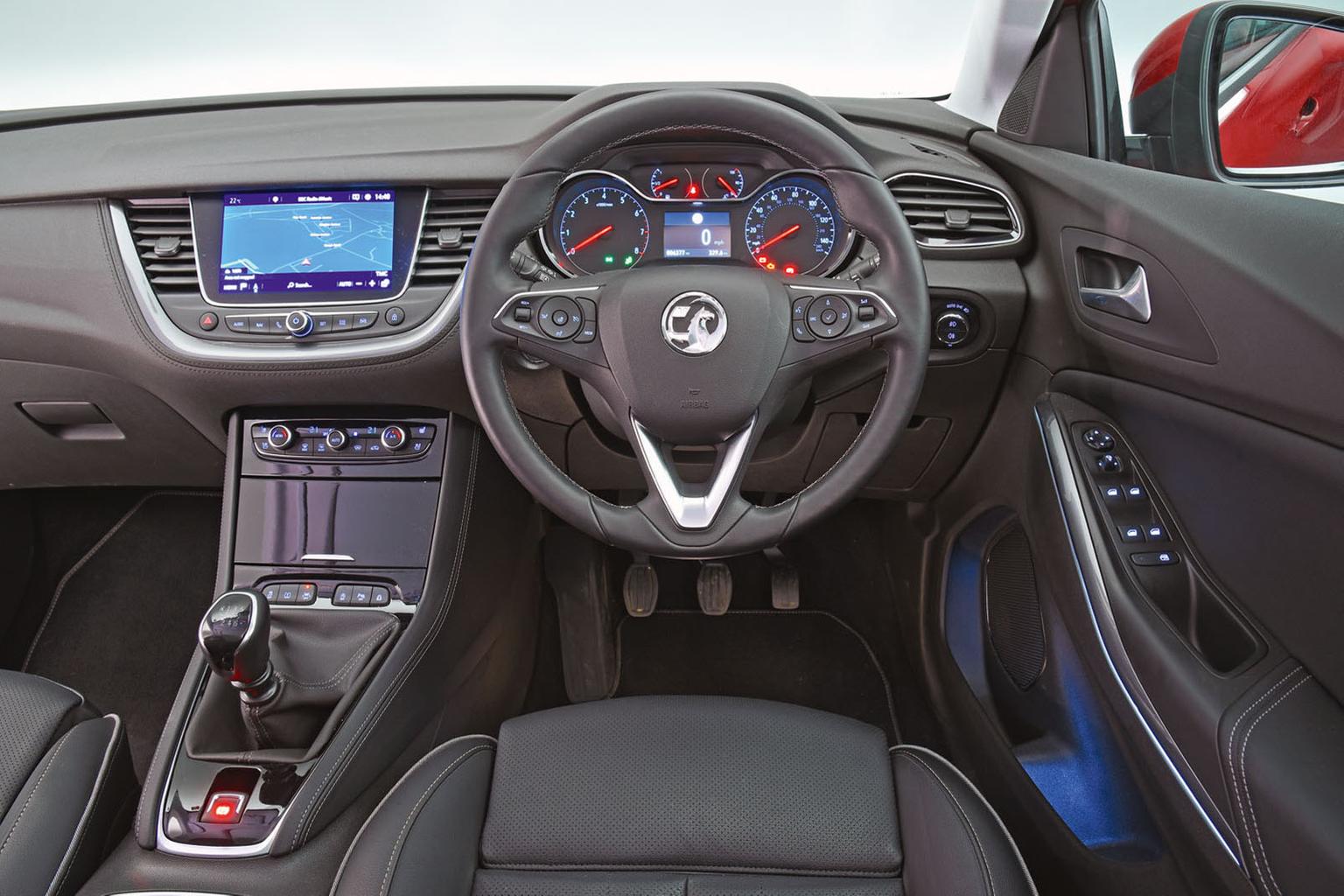 Boxy styling and tall windows tend to be good for visibility, so it's no surprise that the Karoq is the easiest to see out of in all directions. Sitting behind the wheel of the Kadjar or Grandland X is hardly like being in a pillar box, although their more heavily styled rear ends mean there are bigger blindspots to contend with when looking over your shoulder.
That said, all three cars come with front and rear parking sensors to help with negotiating your way into and out of tight spaces. The Kadjar and Karoq even have a rear-view camera to give a clear, unobstructed view behind the car when you're reversing. It's a pity that this useful feature isn't even optional on the Grandland X.
There's a clear podium order when it comes to interior quality. True, the Karoq's dashboard isn't particularly interesting to behold, but the quality of materials and the way all the buttons and dials operate mean it feels the most expensive and generally the best engineered. The Grandland X's interior feels far from cheap, although it should be pointed out that the car in our pictures is a more expensive Elite Nav model with some posher bits of interior trim.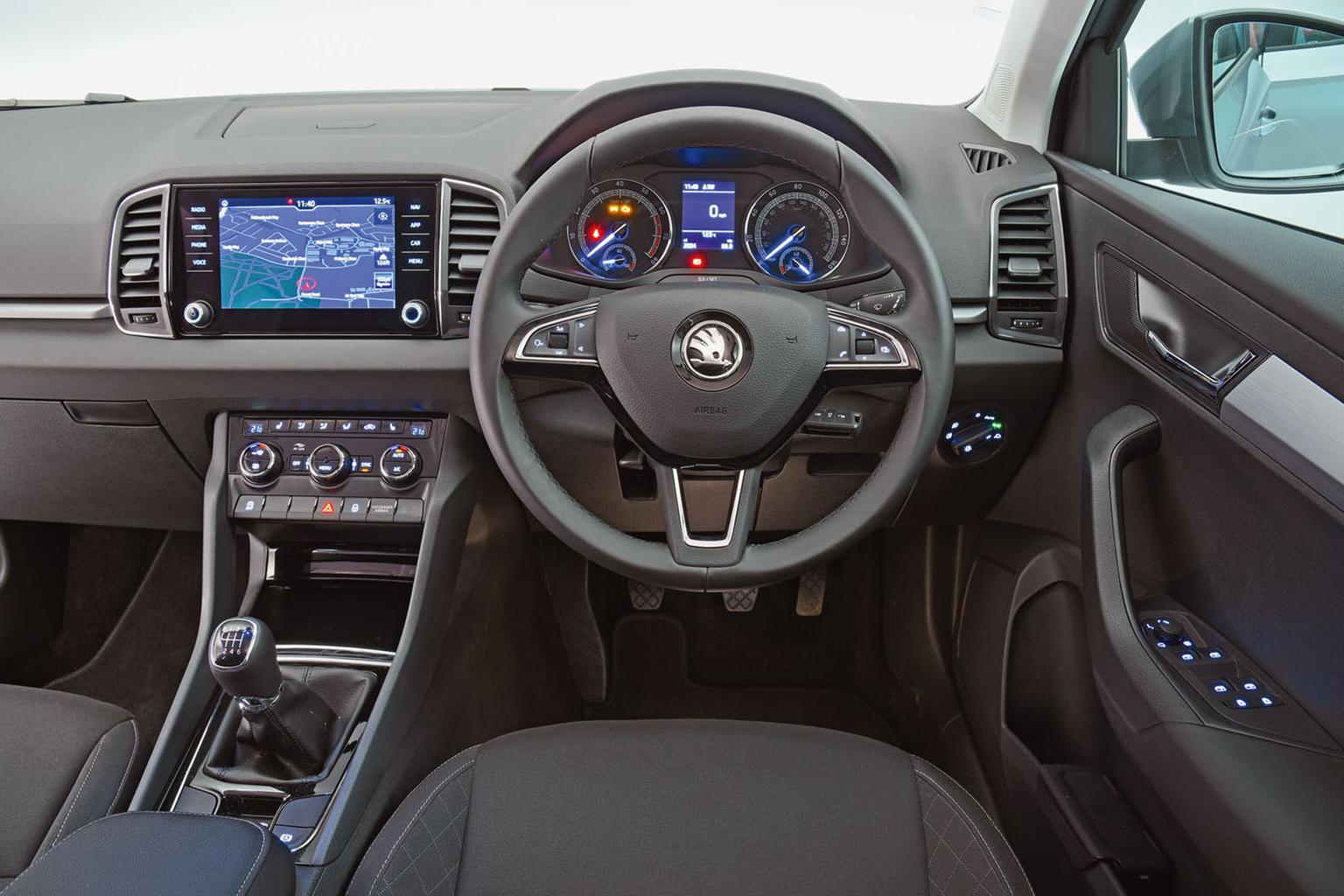 Being the only car here with part-synthetic-leather seats can't stop the Kadjar from feeling a bit low-rent inside. Some of the matt grey dashboard plastic is a bit flimsy, as are the secondary stereo controls behind the steering wheel. The nappa leather on the steering wheel does feel nice in your hands, though.
Page 2 of 6