Skoda Superb vs Ford Mondeo vs Volvo S60
The latest Skoda Superb offers class-leading space, but is it a better choice than the Ford Mondeo and Volvo S60?...
The contenders
List price £25,095
Target Price £23,281
The dynamic benchmark of the family car class, but it's not cheap and emits more CO2 than its rivals
---
Skoda Superb 2.0 TDI 150 SE Technology
List price £23,280
Target Price £20,686
Huge inside and well equipped, the latest Superb should definitely be on your family car shortlist
---
Volvo S60 D3 Business Edition
List price £24,545
Target Price £23,647
It's the smallest car here, but the S60's frugal engine and classy interior give it plenty of appeal
---
The Skoda Superb has always represented brilliant value. Its interior space embarrasses most large executive cars, yet it costs less to buy than a Ford Mondeo.
On paper, at least, this latest version seems to offer you more for your money than ever. It's longer and wider than the old model, so there's even more room inside, but it's also lighter, more frugal and better equipped.
To see just how good it is, we're pitting it against two of its strongest rivals. The Mondeo has long ruled the roost when it comes to ride and handling, proving that family cars can be fun to drive. Meanwhile, the classy Volvo S60 betters both the Skoda and Ford for CO2 emissions, something that could make all the difference for company car drivers.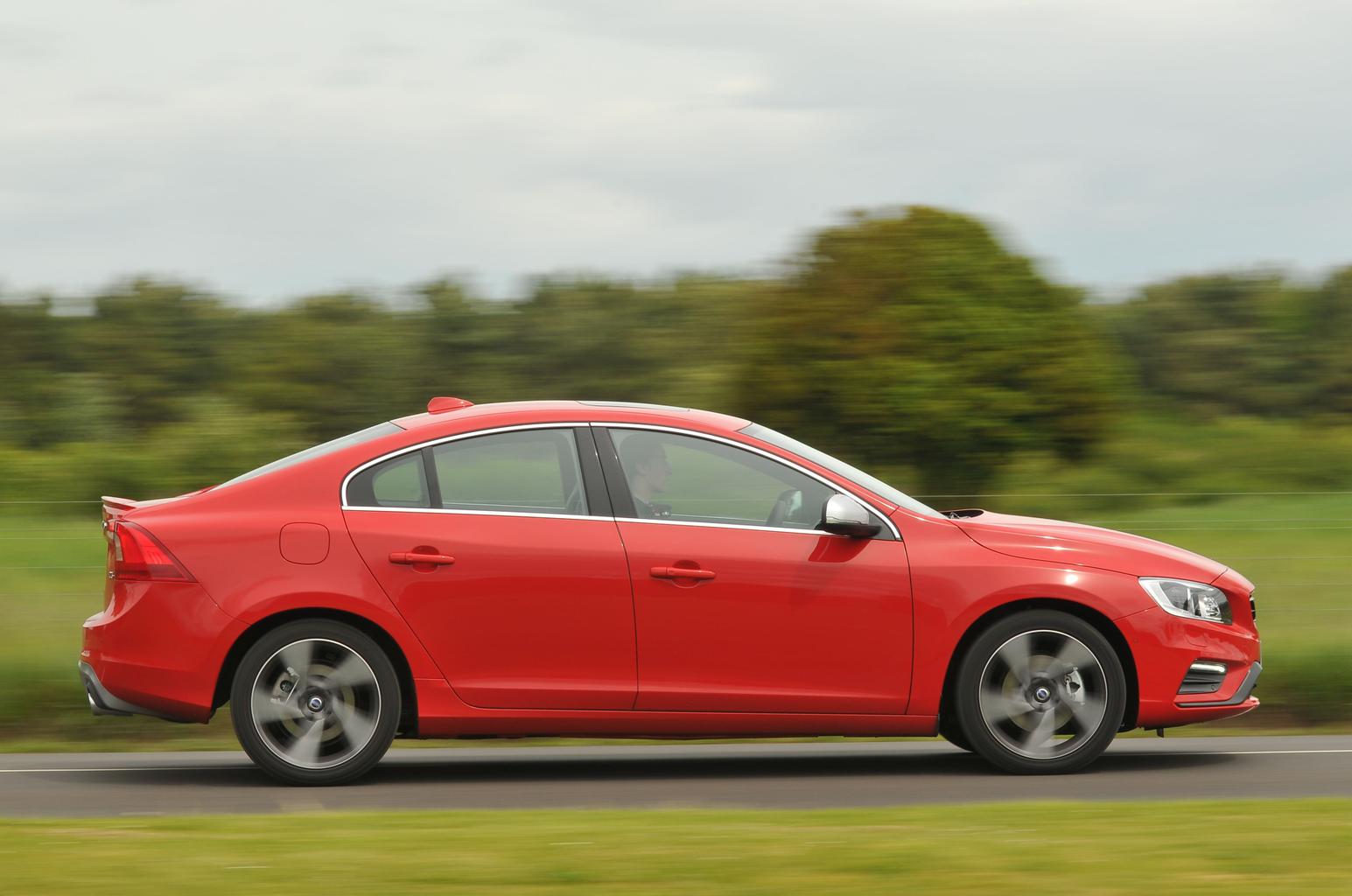 ---
What are they like to drive?
All three cars have 2.0-litre diesel engines that produce 148bhp. However, the way they deliver their power gives them very different characters.
The Mondeo has the most low-down torque, but its tall gearing means it's actually the slowest to get up to speed. The Superb accelerates more briskly in all situations and is actually the quickest of the three to hit 60mph from a standstill. But the S60's shorter gearing helps make it the quickest to build speed from low revs in high gears.
The S60's engine also remains the quietest at a steady cruise; the Mondeo and Superb are far from noisy, but they do emit more of a background drone on the motorway. However, the Volvo generates the most road roar, and there's some suspension noise in the Superb.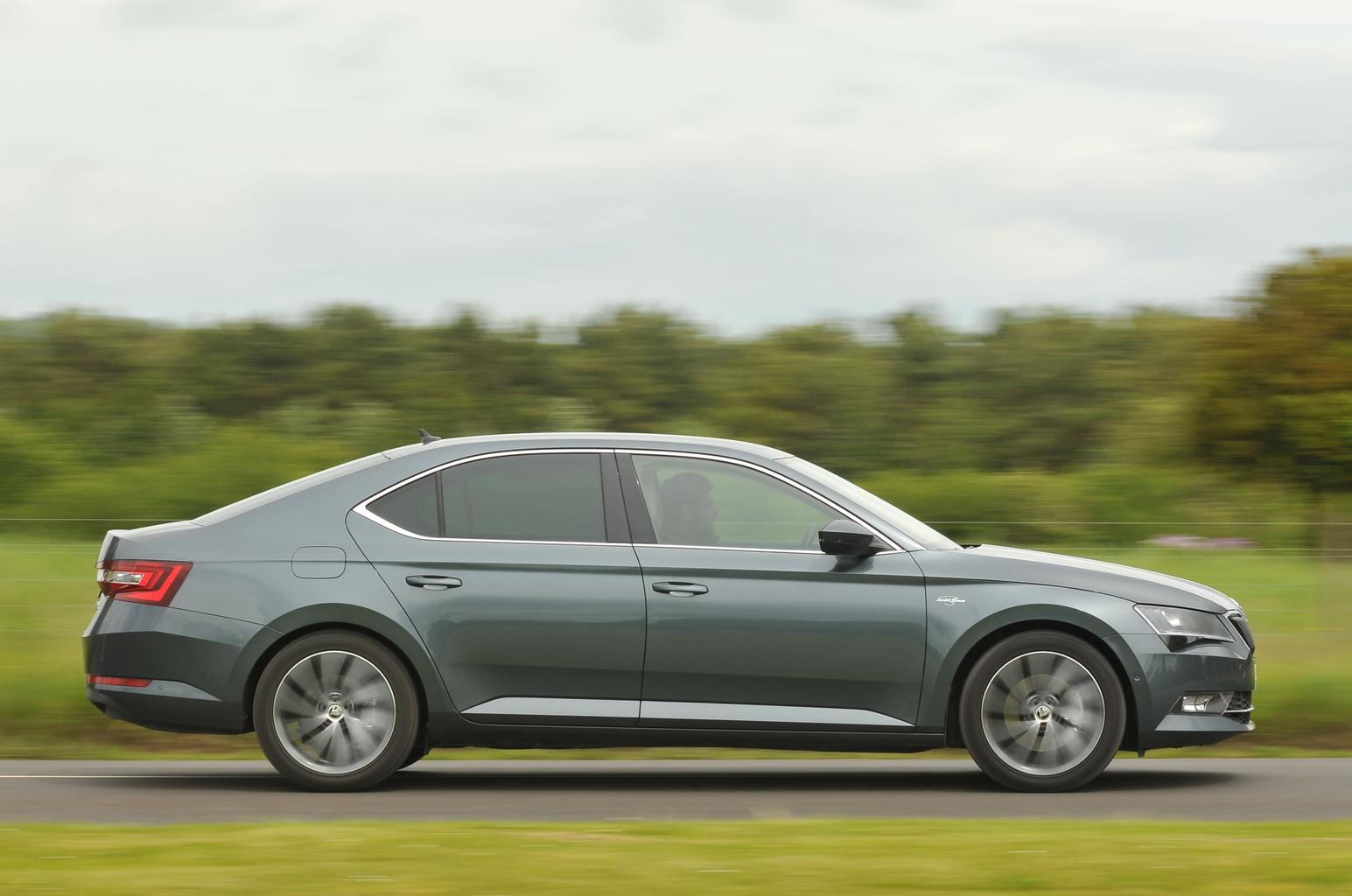 The Skoda's handling is more impressive. It turns in keenly, grips well and its body remains composed in tight bend,s while its steering is accurate and its responses easily judged.
The S60's steering, by contrast, is vague and you need to apply more lock to get round tight corners. What's more, the S60's body leans over quite dramatically and it's the first to run out of grip through bends.
Instead, it's the Mondeo that continues to set the handling benchmark, because its steering provides a good sense of what the front wheels are doing and it's the most agile and composed car through corners.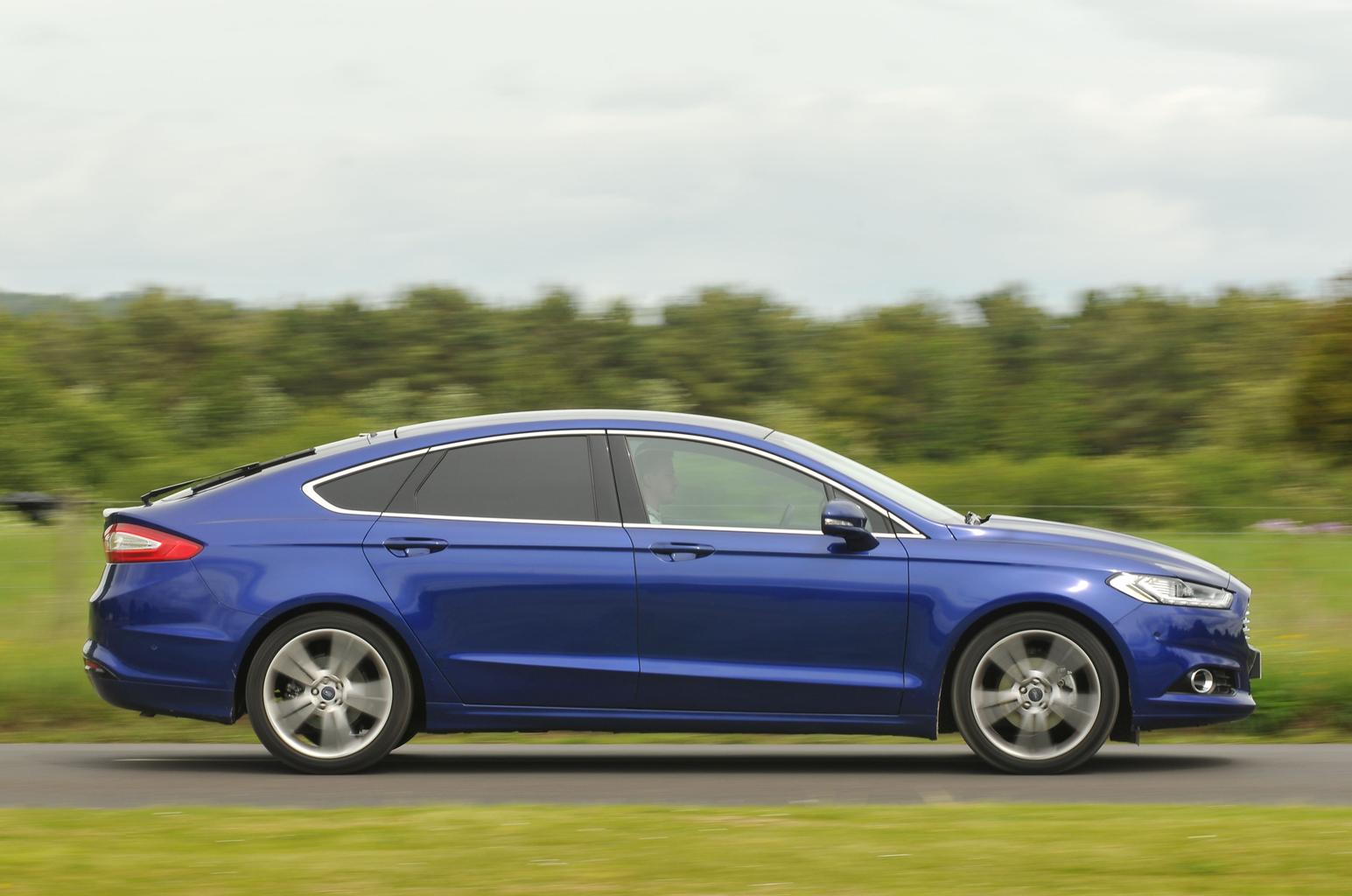 Our Superb was fitted with optional (£750) DCC adaptive suspension and optional 18in alloy wheels (17s come as standard). Choose Comfort mode and the car loses a little of its neat body control through corners, but lopes along comfortably, taking the majority of bumps in its stride. However, select Normal or Sport mode and the ride becomes increasingly unsettled, especially over potholes. Wider experience suggests ride quality isn't great with the regular suspension, either.
The S60 soaks up sharp-edged bumps well around town and stays settled on the motorway; the fact it does so without you spending extra on an optional suspension system gives it an edge over the Superb.
We've previously lauded the Mondeo for its comfortable and controlled ride. However, while that applies if you choose Zetec trim, the larger wheels that come as standard on this Titanium model mean you feel road bumps more. that said, the ride stops short of being crashy.